Power Rangers: Lost Galaxy
, often abbreviated as
PRLG
or simply
Lost Galaxy
, is the seventh season of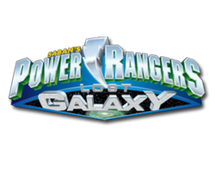 the
Power Rangers
series. It is based on the Japanese
Super Sentai
television series
Seijuu Sentai Gingaman
(translated as
Star Beasts Squadron Galaxy Man
). Lost Galaxy is the first series to not be a continuation of the previous series, with its own new cast and story. With the annual suit change that began with
Power Rangers Zeo
and the annual cast and story change starting with this series, this is the first series to follow the practice set by the
Super Sentai
series.
In 2012, reruns of Lost Galaxy have begun being shown on Saban's new Saturday Morning programming block The Vortexx on the CW.
Non-Fiction Use
Edit
Prior to this series' interest for Anthony Marsh, Jr., a fan of the show, this was the only series of Power Rangers to be used as a merchandising gammit and as of 2010, it consisted a long-running 900+ comic book series and a feature film , which takes place 15 years in the near, but not too distant future after the Lost Galaxy season.
Cast of Characters
Edit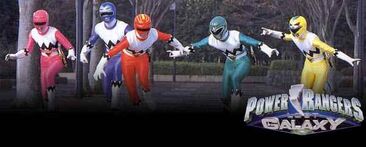 The Lost Galaxy Power RangersEdit
See Also: Arsenal in Power Rangers: Lost Galaxy
See Also: Zords in Power Rangers: Lost Galaxy
For a relisting, this was copied from the Morphin Grid wiki. For the redirects, go to List of Power Rangers: Lost Galaxy Episodes .
Non-Canon SeriesEdit
Actual SeriesEdit
External LinksEdit