This is article about a fanmade Power Ranger who is a non-canon character and only appears in its fanfic comics and films.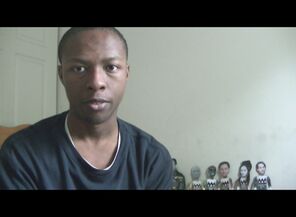 A.J. Weems
is a fictional character in Anthony Marsh, Jr's fan-fiction era of Power Rangers,
Power
AJ Weems
250px
Anthony Marsh, Jr as AJ Weems

Ranger Designation:

Yellow

Gender:

Male

Homeworld:

Earth Terra Venture

First Appearence:

Last Appearence:

Power Rangers Lost Galaxy: The Rise of Trakeena

Number of Comic Appearences:

196

Number of Film Appearences:

1

Actor:
Rangers '''''
[1]
LG: Galactic Military Police Defenders
. A.J. is one of the original characters of this series that debuted in 1999 and made a sudden, but surprising return in the series in 2010.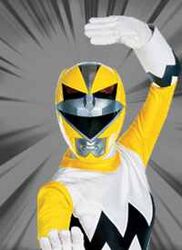 Sentai Counterpart Corresponse
Edit
Like Maya , the actual Yellow Galaxy Ranger, A.J. corresponds with the Gingaman character Hikaru[2]/GingaYellow.
Character Biography
Edit
Appearence and BackgroundEdit
A.J. is the first ever Galaxy Power Ranger to be a male in a Yellow-colored designation since Maya , the main Yellow Galaxy Ranger in Power Rangers: Lost Galaxy is a female. A.J. is the older brother of Austin Weems, who is also the secondary Yellow Galaxy Ranger who also only appears when A.J. is sometimes not in action just for some exceptional occasions. A.J. is a African-American and his background is all about spiritial beliefs (like Maya does when she cares about the Galactabeasts and her home planet Mirinoi ). He is also a christian. It is somewhat common that A.J. and Maya are related.
Movie PlotEdit
Power Rangers Lost Galaxy: The Rise of Trakeena (2011-2012)Edit
Main Article: AJ Weems (Anthony Marsh, Jr)
Power Rangers: Lost Galaxy (2014 fan-film)Edit
Main Article: AJ Weems (Anthony Marsh, Jr)
He is the first African-American male Power Ranger in yellow.
Best friends with Tony Marshall, the 2nd gen. Red Galaxy Ranger.
In a close relationship with Gwen McQueen.
A.J. is under Terra Venture's "Combat" unit in the space colony's military team.
The character is loosely based on the real Anthony Marsh, Jr aka. rangermaniaguy2010.
During production on Power Rangers LG: The Rise of Trakeena, Marsh became close friends with Amy Miller, the actress who played Trakeena , and added her and Reggie Rolle to his friends list on Facebook.
It is common that A.J. and Maya ( Cerina Vincent ) are related, despite their love for the jungle.
His full name is Anthony Jacobs-Harris Weems.
Photo Gallery
Edit